We are Copeland, Stair, Kingma & Lovell. We are civil defense lawyers who thrive on fighting for our clients. We work with individuals and institutions large and small and are respected in courthouses throughout the Southeast as well-prepared, forceful, creative and cost-effective attorneys. Our experience, drive and dedication will help you achieve the best possible result with a defense tailored to your case.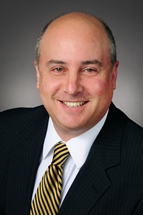 Eric is an AV Preeminent rated lawyer and Partner in the Firm's Health Care, Commercial Litigation, and Appellate practice groups. Since graduating in 1996, Eric has steadily built his practice around the trial of complex medical malpractice, personal injury, professional liability, and commercial cases. He has tried more than 20 cases in the Federal and state courts of Georgia.
In health care professional liability cases, Eric represents large multi-physician practice groups, hospitals, emergency department providers, hospitalist contract providers, and locum tenens providers, among others. In addition to litigating cases, he is frequently asked to evaluate cases before suit is filed. He is known in particular for his skills in catastrophic birth injuries, complicated surgery and anesthesia cases, and emergency room medicine. Eric is often asked to lecture on current medico-legal topics to lawyers and medical professionals for continuing education and in-service education.
Eric's health care practice includes regulatory defense. Eric has defended physicians, physician assistants, and nurses before the Georgia licensing boards. He has also defended providers in administrative proceedings related to EMTALA, Medicare recovery audits, and other regulatory schemes. Eric is known for his experience in HIPAA and the Privacy Rule and he consults frequently on compliance and breach notification issues.
Eric defends lawyers sued for professional malpractice. He has defended lawyers involved in complex business transactions, real estate transactions, and litigation matters, including:
Successfully obtained summary judgment for a lawyer and law firm in connection with the purchase of assets from a bankruptcy sale.
Successfully resolved a claim alleging improper dismissal of counterclaim after summary jury trial awarded attorney's fees and litigation expenses to his clients.
Currently defending a claim alleging bad faith exposure as a result of handling of litigation cases.
Currently defending multiple claims involving property disputes and allegations of wrongful foreclosure.
In commercial cases, Eric has represented a large hotel franchisor for over 16 years. He has also handled business breakups, fraud and tortious interference cases, and cases involving trademark, copyright and other intellectual property issues. He has successfully registered trademarks, service marks, and copyrights before the U.S. Patent and Trademark Office.
Eric also has written or contributed to several appellate decisions on medical malpractice, commercial, and constitutional issues in the Federal and state courts, including as amicus curiae. Eric has written several articles in national and state-wide publications on medical malpractice issues and he has been invited to speak on a variety of litigation and health care related topics.
In addition to excelling in the courtroom, Eric volunteers for pro bono representation. He frequently serves as a judge in high school mock trial competitions. Since 2009, Eric has been honored by his peers on the Georgia Super Lawyers® list in Atlanta Magazine/Law and Politics.
---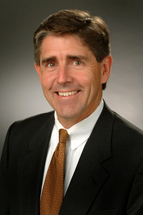 Charlie co-chairs the Firm's Insurance Coverage and Bad Faith Litigation practice. Charlie, an "AV Preeminent" rated lawyer, has over 25 years of experience advising insurers in the management of risk through representation in complex coverage and bad faith litigation, involving both first party and third party insurance policies. He prosecutes and defends insurance coverage and bad faith disputes involving a wide range of policies including first party property, commercial liability, professional liability, directors and officers, employment practices liability, excess and umbrella; he regularly addresses matters involving fraud and arson, coverage exclusions, number of occurrences, trigger and scope of coverage, allocation, property valuation and damages, other insurance provisions and various policy endorsements. This area of practice includes coverage analysis for claims arising from breaches of data security.
In addition to his comprehensive coverage practice, Charlie maintains a complex litigation defense practice involving personal injury and business litigation. The personal injury defense practice focuses on catastrophic bodily injury and wrongful death cases arising out of transportation collisions, including trucking litigation and highway design and defects, construction and negligent or inadequate premises security arising out of criminal attacks and sexual assaults. The business litigation centers on data management and security and  addresses breach of contract disputes, as well as various business torts, including claims of nuisance and trespass.
Charlie combines and utilizes his knowledge and experience in insurance coverage and third party defense practices to counsel and advise insurers in favorably resolving multi-party, complex tort and construction litigation.
His representation extends throughout the Southeast, as he has successfully resolved disputes in Alabama, Florida, South Carolina, and Tennessee, as well as Georgia. He is admitted to the bar of the United States Supreme Court, the 3rd and 11th Circuit Courts of Appeals and the District Courts of Georgia, Northern and Middle, and New Jersey.
Charlie is an author and lecturer on various insurance coverage and litigation defense topics for clients and various industry based organizations, including NBI's "Understanding Current CGL Policy in Georgia", Lorman's "Litigating the Uninsured and Underinsured Motorist Claim" and the Georgia Bar's "31st Annual Insurance Law Institute".
He previously served on the Editorial Board of the CGL Reporter, and is currently working with Case Finders; these publications offer comprehensive case summaries, published bi-monthly, by the International Risk Management Institute, Inc. He summarizes cases involving professional liability, employers practices liability, commercial property and liability, and umbrella/excess liability cases.
---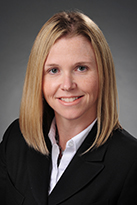 Shannon is the Managing Partner of Copeland, Stair, Kingma & Lovell and a partner in the commercial litigation practice group. She handles a wide variety of litigation matters in State and Federal Courts. Shannon regularly defends cases and claims alleging professional negligence, malpractice, wrongful death, and product liability. Shannon is frequently retained before litigation to help evaluate and control exposure to potential claims and also represents clients before various licensing and review agencies.
For the past ten years, Shannon has focused her practice primarily on professional malpractice and real estate related claims. She has substantial experience defending legal malpractice claims arising out of: litigation, family law, business organization, estate matters, real estate transactions, and commercial transactions. She also frequently defends accounting malpractice claims involving: tax preparation, consulting, compilations, reviews, audits, and breach of fiduciary duty claims.
Shannon also defends law firms, lenders, and other businesses against individual and class-action claims for alleged violations of consumer protection statutes, such as the Fair Debt Collection Practices Act, Truth in Lending Act, Real Estate Settlement Procedures Act, Gramm-Leach-Bliley Act, and others. She also provides compliance and risk management advice in these areas, as well as data and privacy breach claims.
Shannon frequently participates in and speaks at seminars on professional ethics and malpractice, and has authored several papers targeted toward malpractice avoidance. For several years she co-presented an annual risk management seminar for the insureds of a large national insurer. Shannon annually attends several national professional malpractice conferences to keep abreast of emerging trends and legal developments.
Since 2006, Shannon has been an honoree on the Georgia Rising Stars® list. Voted by her peers as one of Atlanta's best young lawyers. In order to be honored on the Georgia Rising Stars list, an attorney must be age 40 or younger, or in practice for 10 years or less. Only 2.5 percent of the attorneys in Georgia are honored on the Georgia Rising Stars list.
---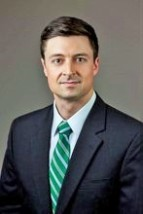 Graham is an associate in the Chattanooga office. He has become a member of Chattanooga's Brock-Cooper American Inn of Court. Membership is by nomination only, and its members represent less than 10% of the attorneys practicing in the Chattanooga area. Graham has extensive experience in general liability defense including automobile liability, premises liability, truck accidents, and coverage. Graham has also defended private sector clients in construction and employment matters. He is admitted to practice in both Tennessee and Virginia.
Graham earned his Juris Doctor from Washington and Lee University School of Law, where he was Notes Editor of the Journal of Energy, Climate, and the Environment, President of the Health Law Association, and a Justice of the Student Judicial Council. He holds a Bachelor of Arts degree in History and Political Science from Vanderbilt University. While at Vanderbilt he was Chairman of the Student Finance Committee, a Vice President of the Vanderbilt Student Government, and President of Sigma Nu Fraternity. He is also a graduate of McCallie School in Chattanooga, where he was a four-year boarding student and recipient of the Don C. Peglar Award and the Maurice Contor Award.
---