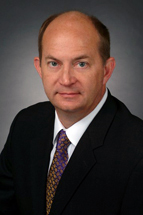 Joe is the leader of the firm's Commercial Litigation practice group, and he is a founding and current member of Copeland, Stair, Kingma & Lovell's Management Committee. He represents national, regional, and local, accounting firms and law firms,  He also represents actuaries, directors and officers, financial institutions, and brokers and agents. Joe has particular expertise in cases involving secured lending, real estate, and corporate governance. He is occasionally asked to try cases outside the state of Georgia, usually in matters involving audit or complex attorney malpractice. He has represented clients in proceedings before the SEC and the FDIC. In addition to his busy trial practice, Joe established and still supervises a national risk management hotline for accountants. He is a frequent speaker on risk management and trial practice, and he occasionally serves as monitoring counsel. Joe is a fellow of the American College of Trial Lawyers and has been named as one of the top 100 Georgia lawyers four times, most recently in 2016. He has been included in the Best Lawyers in America® list every year since 2009, and has been named a Georgia Super Lawyer® every year since 2005. In 2016, Joe was appointed by the President of the American Bar Association to a three year term on the ABA's Standing Committee on Lawyers Professional Liability.
---
Shannon is the Managing Partner of Copeland, Stair, Kingma and Lovell and a partner in the commercial litigation practice group. She handles a wide variety of litigation matters in State and Federal Courts. Shannon regularly defends cases and claims alleging professional negligence, malpractice, wrongful death, and product liability. Shannon is frequently retained before litigation to help evaluate and control exposure to potential claims and also represents clients before various licensing and review agencies.
For the past ten years, Shannon has focused her practice primarily on professional malpractice and real estate related claims. She has substantial experience defending legal malpractice claims arising out of: litigation, family law, business organization, estate matters, real estate transactions, and commercial transactions. She also frequently defends accounting malpractice claims involving: tax preparation, consulting, compilations, reviews, audits, and breach of fiduciary duty claims.
Shannon also defends law firms, lenders, and other businesses against individual and class-action claims for alleged violations of consumer protection statutes, such as the Fair Debt Collection Practices Act, Truth in Lending Act, Real Estate Settlement Procedures Act, Gramm-Leach-Bliley Act, and others. She also provides compliance and risk management advice in these areas, as well as data and privacy breach claims.
Shannon frequently participates in and speaks at seminars on professional ethics and malpractice, and has authored several papers targeted toward malpractice avoidance. For several years she co-presented an annual risk management seminar for the insureds of a large national insurer. Shannon annually attends several national professional malpractice conferences to keep abreast of emerging trends and legal developments.
Since 2006, Shannon has been an honoree on the Georgia Rising Stars® list. Voted by her peers as one of Atlanta's best young lawyers. In order to be honored on the Georgia Rising Stars list, an attorney must be age 40 or younger, or in practice for 10 years or less. Only 2.5 percent of the attorneys in Georgia are honored on the Georgia Rising Stars list.
---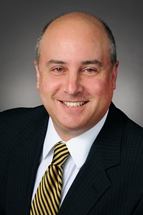 Eric is an AV Preeminent rated lawyer and Partner in the Firm's Health Care, Commercial Litigation, and Appellate practice groups. Since graduating in 1996, Eric has steadily built his practice around the trial of complex medical malpractice, personal injury, professional liability, and commercial cases. He has tried more than 20 cases in the Federal and state courts of Georgia.
In health care professional liability cases, Eric represents large multi-physician practice groups, hospitals, emergency department providers, hospitalist contract providers, and locum tenens providers, among others. In addition to litigating cases, he is frequently asked to evaluate cases before suit is filed. He is known in particular for his skills in catastrophic birth injuries, complicated surgery and anesthesia cases, and emergency room medicine. Eric is often asked to lecture on current medico-legal topics to lawyers and medical professionals for continuing education and in-service education.
Eric's health care practice includes regulatory defense. Eric has defended physicians, physician assistants, and nurses before the Georgia licensing boards. He has also defended providers in administrative proceedings related to EMTALA, Medicare recovery audits, and other regulatory schemes. Eric is known for his experience in HIPAA and the Privacy Rule and he consults frequently on compliance and breach notification issues.
Eric defends lawyers sued for professional malpractice. He has defended lawyers involved in complex business transactions, real estate transactions, and litigation matters, including:
Successfully obtained summary judgment for a lawyer and law firm in connection with the purchase of assets from a bankruptcy sale.
Successfully resolved a claim alleging improper dismissal of counterclaim after summary jury trial awarded attorney's fees and litigation expenses to his clients.
Currently defending a claim alleging bad faith exposure as a result of handling of litigation cases.
Currently defending multiple claims involving property disputes and allegations of wrongful foreclosure.
In commercial cases, Eric has represented a large hotel franchisor for over 16 years. He has also handled business breakups, fraud and tortious interference cases, and cases involving trademark, copyright and other intellectual property issues. He has successfully registered trademarks, service marks, and copyrights before the U.S. Patent and Trademark Office.
Eric also has written or contributed to several appellate decisions on medical malpractice, commercial, and constitutional issues in the Federal and state courts, including as amicus curiae. Eric has written several articles in national and state-wide publications on medical malpractice issues and he has been invited to speak on a variety of litigation and health care related topics.
In addition to excelling in the courtroom, Eric volunteers for pro bono representation. He frequently serves as a judge in high school mock trial competitions. Since 2009, Eric has been honored by his peers on the Georgia Super Lawyers® list in Atlanta Magazine/Law and Politics.
---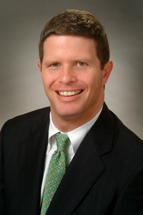 John is a partner serving both the Atlanta and Chattanooga offices of Copeland, Stair, Kingma & Lovell, and his practice is focused on defending attorneys and accountants. After graduating cum laude from the University of Georgia, John clerked for United States District Judge Dudley H. Bowen, Jr. in Augusta. He then worked for an international law firm before coming to work for Copeland, Stair, Kingma & Lovell, where he has practiced law since October 2002. John has co-authored the annual survey of accounting malpractice decisions for the Tort Trial and Insurance Law Journal and has been a seminar lecturer on motion practice for beginning lawyers.  In 2006, 2007, and 2010 John was an honoree on the Georgia Rising Stars® list in Atlanta Magazine.
---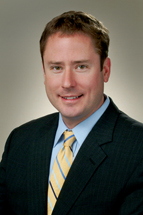 Billy specializes in complex commercial litigation, product liability, premises liability, and other general liability litigation. He has successfully handled numerous jury and bench trials. Billy prides himself on listening carefully to his clients' needs and finding creative and cost-efficient solutions to their legal problems.
Billy's commercial practice focuses primarily on professional liability. He represent accountants, attorneys, trustees, health care providers, real estate brokers/agents, home inspectors, appraisers, and other professionals against a wide variety of claims including malpractice, breach of fiduciary duty, breach of contract, defamation, and fraud. Billy is frequently retained before litigation to evaluate and control his clients' exposure to potential lawsuits. He also represents his clients in connection with investigations by professional review boards and agencies.
Billy is Co-Chair of Copeland, Stair, Kingma & Lovell's Product Liability practice group. He has represented domestic and international manufacturers of pharmaceutical, medical device, chemical, food, tobacco, motor vehicle, and other general-use products. Billy has defended companies in the construction, telecommunication, hospitality, aviation, retail, and entertainment industries against premises and other general liability claims. His significant experience ranges from handling catastrophic personal injury cases to defending slip-and-fall and property damage claims.  He also works with his clients to develop internal risk management policies and procedures designed to avoid litigation.
Prior to joining Copeland, Stair, Kingma & Lovell, Billy practiced at international law firms in New York City and Tampa where he represented numerous companies in product liability, premises liability, mass tort, commercial litigation, and other legal disputes.
In 2014, Billy was one of 25 attorneys across the country selected to the American Bar Association's biennial TIPS Leadership Academy. The Leadership Academy's stated mission is to serve the public by providing participants with the knowledge and skills necessary to lead the legal profession as well as the general community. Billy currently serves on several ABA/TIPS committees, including the Section Conference Task Force and Revenue Enhancement Standing Committee, and was appointed Vice-Chair of the Product Liability Committee.
Billy has lectured on litigation techniques at Georgia State University College of Law and presented various seminars to professionals on trends in the legal industry.
Billy is a member of the Georgia and Florida Bars.
---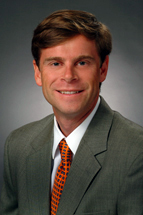 Doug has experience representing clients throughout South Carolina in all stages of civil litigation, alternate dispute resolution, and licensure matters, including serving as lead counsel in jury and non-jury trials that reached a verdict and defending clients at a contested hearing before the South Carolina Department of Labor, Licensing and Regulation.
His practice involves the defense of professionals in legal, accounting, medical, insurance broker, and real estate malpractice lawsuits and directors and officers of homeowner associations. Doug also represents clients in general commercial litigation, transportation and premises liability cases, ERISA disability cases and he provides insurance coverage opinions.
In addition to his active litigation practice, Doug serves as general counsel for homeowners associations in South Carolina which involves assistance with drafting and revising governing documents and advising clients on the broad range of issues facing associations in South Carolina.
In 2014, Doug was appointed to the Community Association Institute (CAI) Tri-Counties Regional Advisory Council. He will serve as the Council President in 2016. In addition, Doug was recently elected to serve on the Board of Directors for the Barrier Islands Free Medical Clinic.
Doug was named a South Carolina Rising Star® by Super Lawyers® in 2015 and 2016.
---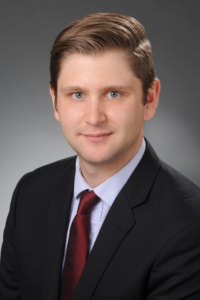 Matt is an associate in the firm's Atlanta office. His practice is focused primarily in the area of commercial litigation. Prior to joining the firm, Matt was Staff Attorney to the Honorable Chief Judge Ben W. Studdard of Henry County State Court. During his clerkship, Matt was a volunteer coach for a local high school in the State Bar of Georgia's Mock Trial Competition and a co-chair of the Young Lawyers Division Judicial Law Clerk Committee.  Before moving to Atlanta, Matt worked as a summer associate in Madison Square Garden Company's legal department.
In 2013, Matt received his Juris Doctorate from Wake Forest School of Law where he was the Senior Notes and Comments Editor for the Wake Forest Law Review, a teaching assistant, and Chief Justice of the school's Phi Alpha Delta law fraternity chapter. While at Wake, Matt received awards for excellence in Constitutional Law, Trademarks, Intellectual Property Licensing, and Legal Analysis Writing and Research. He graduated summa cum laude from Syracuse University's Maxwell school in 2008 with a degree in political science. Between college and law school, Matt was awarded the Roth Fellowship to work in the New York State Senate and served one year with AmeriCorps in Boston.
Matt is an associate in the firm's Atlanta office. His practice is focused primarily in the area of commercial litigation. Prior to joining the firm, Matt was Staff Attorney to the Honorable Chief Judge Ben W. Studdard of Henry County State Court. During his clerkship, Matt was a volunteer coach for a local high school in the State Bar of Georgia's Mock Trial Competition and a co-chair of the Young Lawyers Division Judicial Law Clerk Committee.  Before moving to Atlanta, Matt worked as a summer associate in Madison Square Garden Company's legal department.
---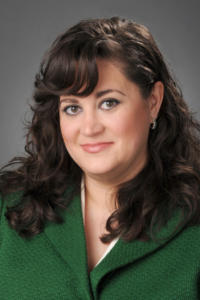 Since 2008, Jennifer's practice has focused exclusively on civil litigation and litigation-related issues, including the appellate process, in both state and federal courts. She has represented clients in mediation, bench trials, administrative & evidentiary proceedings and motions practice.
A first generation Cuban-American born and raised in Miami, Florida, Jennifer is a 2004 graduate of the University of North Carolina where she obtained a double degree in Dramatic Art & American History, graduating with honors. During her fabulous four years in Chapel Hill, she was a regular on stage, tackling everything from Oscar Wilde to Federico García Lorca and Shakespeare. Trading in the theatre for the courtroom, she earned her J.D. at the University of Pennsylvania Law School in 2007, serving on the Journal of Constitutional Law. After three cold years in Philadelphia, she moved to Atlanta in 2007 to clerk for the Hon. J. Antonio DelCampo, State Court of DeKalb County.
During her year in DeKalb, Jennifer had a front row seat to the ins-and-outs of tort litigation, including complex, multi-party litigation involving several discovery and motion stages and issues of complex governmental immunity. When her clerkship ended, she chose to pursue practicing in the civil arena, advocating for a variety of clients including private corporations, insurance companies, government entities and individuals, assisting them from pre-litigation counseling through trial.
Today, her practice focuses on professional liability litigation which relies heavily on her previous experience with premises and products liability, toxic tort, constitutional & civil rights and insurance coverage/bad faith.  Jennifer has a particular enthusiasm for appeals, relishing in the creativity demanded by the challenging procedures involved.
Spanish is Jennifer's second language.
---